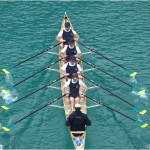 Le dirigeant contemporain donne des directions plus que des directives. Il ou elle incarne l'esprit de l'entreprise et la transcende en adoptant une posture « meta ». Une telle attitude ouvre sur l'interrogation fondamentale qui semble sceller les parcours des dirigeants d'exception : « comment rendre l'entreprise meilleure ? ».
EXEMPLARITE
Lors de ses recrutements, Brian Chesky, co-fondateur d'AirbnB regarde le candidat dans les yeux et demande : « imagine qu'une seule année te reste à vivre. Viens-tu néanmoins travailler chez AirbnB ? La moindre hésitation dans l'attitude du postulant s'avère rédhibitoire. Depuis Alexandre le Grand jusqu'à Steve Jobs en passant par Jules César ou Napoléon, les leaders exigent de leurs proches un engagement sans faille et peuvent le faire car de tous les combats, ils le sont « au premier chef » : arpentant le campement tard la nuit ils sondent le moral des troupes, parlent aux munitionnaires, écoutent et distillent des encouragements. Le lendemain, ils chargent d'abord puis viennent après la bataille se pencher sur les blessés…  Suffit. Que lègue le chef de guerre au leader contemporain ? Son énergie ? Oui, débarrassée des visées belliqueuses.  Mais une énergie galvanisante parce que frappée au coin de l'exemplarité. Laquelle  n'est « pas un moyen de gouverner mais le seul » rappelle les créateurs de l'école des patrons (1).
Le pape François exige de ses archevêques qu'ils ne restent pas derrière leur bureau « à signer des parchemins » et les enjoint à se comporter  en « bergers qui sentent l'odeur de leur troupeau »(2).
En marchant avec ses collaborateurs au débotté, le dirigeant écoute, glane des suggestions, aide sur le champ et/ou distille les valeurs de l'entreprise. Bill Hewlett et Dave Packard ont popularisé le Management by wandering around, véritable démarche pratiquée par Abraham Lincoln(3) et étrennée par les péripatéticiens, contemporains d'Aristote.
La balade conversationnelle ne saurait voiler la dimension la plus structurante de l'exemplarité : la discipline. Pour preuve, cette confession de Michel-Ange : « si les gens savaient combien je travaille dur pour acquérir ma maîtrise, cela ne leur semblerait pas, après tout, tellement merveilleux ».
En visant l'exemplarité, mère de toute admiration reçue, le dirigeant influence plus qu'il n'use d'autorité. En contrepoint de son immersion à l'œuvre, évoquée à l'instant,  le dirigeant exemplaire sait aussi rayonner : en sortant de sa boîte il pensera à l'avenant, « out of the box ». Bien au-delà d'éventuelles sorties médiatiques, sa participation à des cercles de réflexion ou  réseaux de confrères, engagements auprès d'organismes d'intérêt public, les retours d'expérience qu'il distillera sur son blog, par exemple, le feront grandir.
Le souci de frugalité et d'équité innerve aussi la tension asymptotique vers l'exemplarité : souvent les entrepreneurs sociaux incarnent et partagent ces valeurs manifestes mais pas seulement. Ainsi Jack Dorsey vient-il de céder le tiers de ses actions de Twitter à ses salariés, le prince Al Walid Bin Talal 100% de sa fortune soit 32 milliards de dollars à des œuvres caritatives. Dans un registre néo fordiste, Dan Price PDG de Gravity Payments a fait couler de l'encre en fixant le revenu minimum de ses 120 collaborateurs à 70 000 dollars  après avoir divisé son salaire par 14.
HAUTEUR
De fait, la meilleure façon d'avancer consiste à prendre du recul, constatent la majorité des leaders. A double titre. Au sein de l'entreprise d'abord : Michel Sarrat, PDG de GT location, entreprend chaque année depuis dix ans une « démarche vision ». Soit deux jours occupés à « renforcer l'alliance entre nous (comex et  directeurs de filiales) puis inviter l'ensemble des salariés(4) à réfléchir avec nous ».
Le dirigeant gagnera aussi à s'abstraire à titre personnel car « travailler sans cesse rend fou » aimait à rappeler De Gaulle qui s'inquiétait de ce que certains de ses ministres n'aient pas de hobbies. Chausse trappe conjurée par de nombreux capitaines d'industrie : François Pinault comme son rival Bernard Arnault en collectionnant l'art contemporain, Pierre Chappaz à la tête de Teads ou Jean Baptiste Rudelle, à l'initiative de Criteo en se consacrant respectivement à l'escalade et à la politique d'une part, aux échecs, au kite surf et à l'écriture d'autre part. Les deux marottes de Marissa Mayer, PDG de Yahoo!, la danse et l'art l'ont amené à devenir membre du conseil du ballet de NYC et du musée d'art moderne de San Francisco. Michel Sarrat évoque quant à lui des « lieux ressource » et notamment la méditation en pleine conscience qui « en une minute voire quelques secondes fluidifie [ses] dispositions mentales et le passage d'un instant à l'autre  entre par exemple une réunion animée et un moment d'intense concentration ».
HUMILITE
« Quand les décideurs s'inspirent des moines » (5) le livre de Sébastien Henry, serial entrepreneur en Asie aura transformé quelques vies managériales outre celle de Michel Sarrat.  Notre terrain de jeu professionnel semble borné par les contingences de notre enveloppe corporelle d'une part et la durée de notre carrière de l'autre. Or on peut repousser les limites de son corps en l'écoutant et explorer l'idée que nous nous engageons dans quelque chose de plus grand que notre existence. Voilà ledit terrain agrandi ! Et, oh surprise, cet arpent délimite celui de l'humilité. Celle qui inhibe l'arrogance et invite à la plus grande maîtrise de soi. Vanité, hydre bicéphale auquel le leader n'a de cesse de trancher la tête.  « Le plus puissant est celui qui a la puissance sur soi » rappelle Sénèque.
En la matière, les garde-fous semblent bienvenus, à commencer par s'entourer de contradicteurs. Se détourner du principe d'homogamie qui sous-tend le recrutement de pairs et profils similaires à ceux déjà en place peut s'avérer salutaire : lors de retournement de situation ou de projets innovants un collaborateur « atypique » s'exprimera, dans tous les sens du terme. A l'heure de s'entourer, le boss considérera ce que les évolutionnistes appellent les « causes ultimes »(6) : elles englobent tous les facteurs qui dans le passé ont renforcé l'espèce.
(1)http://www.ecole-des-patrons.com/
(2)Lead with Humility : 12 Leadership Lessons from Pope Francis, par Jeffrey Krames ; Editions American Management Association.
(3)D'après l'historien Stephen B. Oates. Communément, management by walking around ou MBWA.
(4)GT location emploie 2000 personnes.
(5)Dunod, 2012.
(6)par opposition aux « causes proximales » ; Pascal Picq, paléoanthropologue au Collège de France.